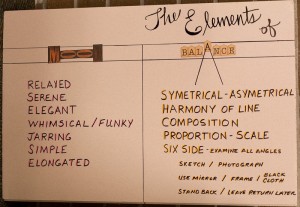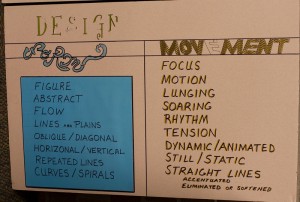 A very interesting meeting about inspiration and design.
We broke up into groups of 5 or less and everyone participated in the program. Once again, thanks to Bridget Agabra and Mark Terrano for providing another great gallery of pictures.
Watch for your newsletter which will have details on the program. We will do part two next month and if you missed it the first time, you should be sure to attend February's meeting.